پروفسور محمد حسین سلطان زاده

استاد دانشگاه علوم پزشکی شهید بهشتی
متخصص کودکان ونوزادان
طی دوره بالینی عفونی از میوکلینیک آمریکا
دبیر برگزاری کنفرانس های ماهیانه گروه اطفال
دانشگاه علوم پزشکی شهید بهشتی

دکتر مریم حسن زاده

فوق تخصص ریه کودکان

به اتفاق اعضای هیئت علمی گروه اطفال بیمارستان مسیح دانشوری
این کیس مربوط به تاریخ 96/3/3 می باشد
معرفي بيمار
A two years old well-nourished boy has been brought to Paediatric pulmonology clinic because of sleep problem that has started one year earlier. his sleep have been interrupted by episodes of awakening after pauses in breathing. he has had prominent snoring and restless sleep. sign and symptoms were the same during sleep at night and day but when he was awake there was not any problem and he was completely normal at rest or during physical activity. his neurodevelopment was normal and his physical examination, CXR, and adenoid view radiograph was unremarkable. his CBC, BUN, ESR, U/A and ABG was normal.
WHAT'S THE NEXT STEP?
PSG was performed overnight in the sleep laboratory and the severe obstructive sleep apnea was revealed.
WHAT'S THE NEXT STEP?
consultation with ENT service was performed for arranging the adenoidectomy but because of very small size of adenoid, they suggested more investigations for finding any other cause of upper airway obstruction.
WHAT'S THE NEXT STEP?
the nasal flexible fiberoptic bronchoscopy was performed and an omega-shaped epiglottis was seen.
WHAT'S THE NEXT STEP?...?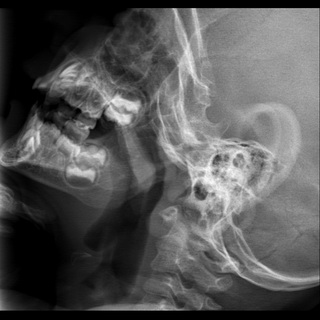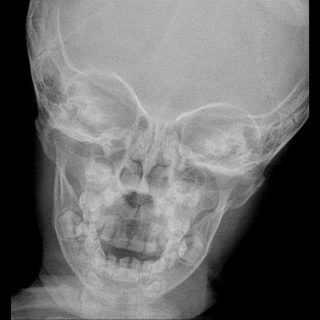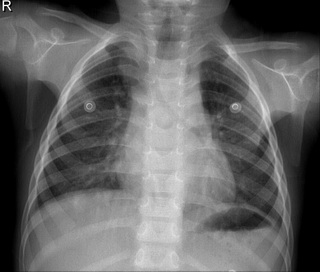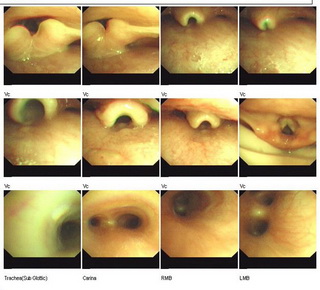 تشخيص شما چيست؟