پروفسور محمد حسین سلطان زاده

استاد دانشگاه علوم پزشکی شهید بهشتی
متخصص کودکان ونوزادان
طی دوره بالینی عفونی از میوکلینیک آمریکا
دبیر برگزاری کنفرانس های ماهیانه گروه اطفال
دانشگاه علوم پزشکی شهید بهشتی

خانم دکتر لیلا مهاجر زاده

فوق تخصص جراحی کودکان

به اتفاق اعضای هیئت علمی بیمارستان مفید
معرفي بيمار
Cc: 5 year old female with low back pain and hip pain
Pi:She complained low back pain and left side hip pain from one week ago. That consulted with orthopedic specialize and then referred to us. Pain was initially ambigus but gradually increased without any radiation. Gradually, lower extremity became swelled and she walked lamely. She complained from fatigue, malaise, anorexia and several times vomiting. Her parents mentioned fever , sweats and weight loss recently.Abdominal pain was not significant symptom.
PMH:no history of disorder or hospital admission.
Vital sign included:BP=110/75 PR=100 RR=18 T=36.5
Physical exam :Head&Neck: conjunctiva was pale.With small lymphadenopathies in neck.
Chest:OK.
Abdomen:
Ò Inspection: diffuse distension.
Ò Auscultation : not done.
Ò Percussion : dullness in lower abdomen.
Ò Palpation : Dense ,slightly mobile mass in LLQ and RLQ without clear boundaries.Accompanied with mild tenderness in deep palpation.
Ò Rectal exam:not allowed
Ò Left lower limb had mild edema without no associated cyanosis.Distal pulses were symmetrical.Active and passive hip joint motion was painless, but she had an antalgic gait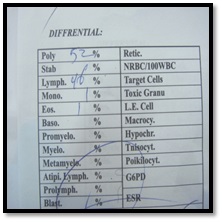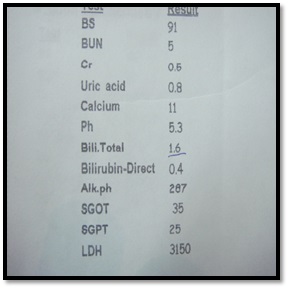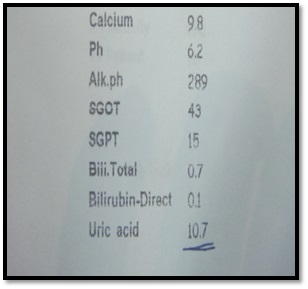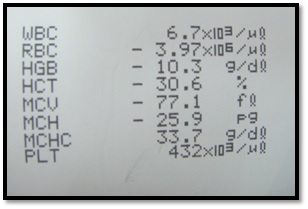 Ò VMA(Urine 24hrs) = 3.0 mg/24 hrs
Ò Creatinine (Urine 24hrs)= 10.0 mg
Ò BETA-HCG = 0.1 mIU/mL
Ò AFP(serum) = 1.55 ng/ml
Ò Ferritin= 85.7
Ò ESR =14
Ò C-Reactive Protein = non Detectable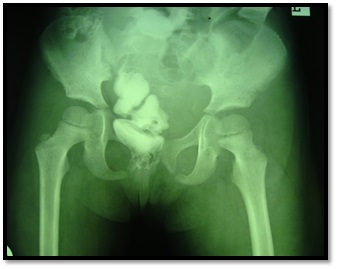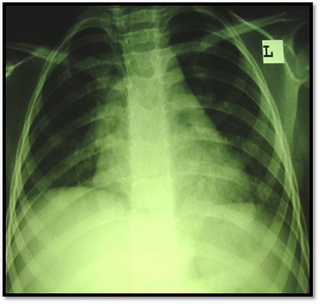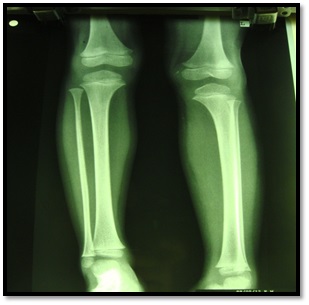 Ò Ultrasound: Liver and billiary system are OK .Kidneys investigations showed multiple hypoecho regions compatible with infiltrative changes.Paraaortic and pelvic lymphadenopathies are seen.Echogenic large mass is seen in pelvis.
Ò Bone marrow aspiration: Abnormal cells :not seen
Ò Bone marrow immunophenotyping: Revealed a lymphoid population about 33% of total cells which half of them are mature T-cells with normal CD4/CD8 ratio and remaining are mature B-cells.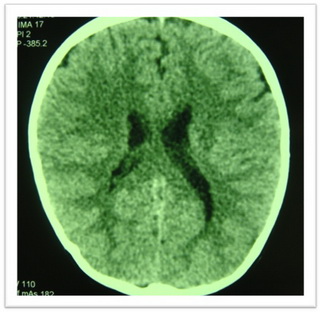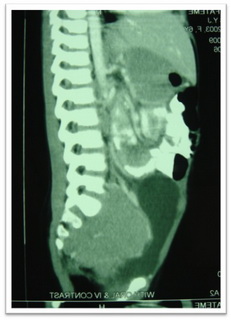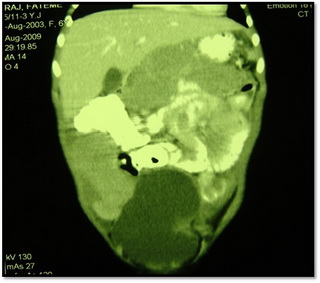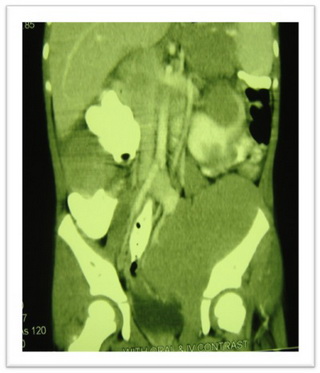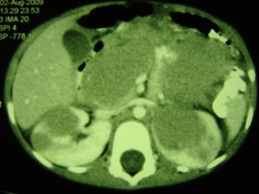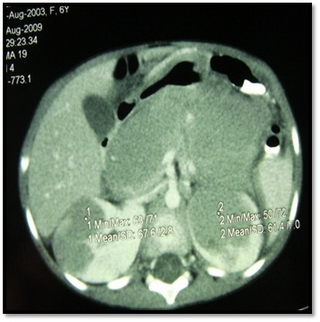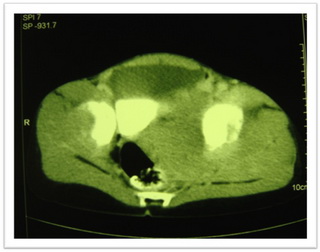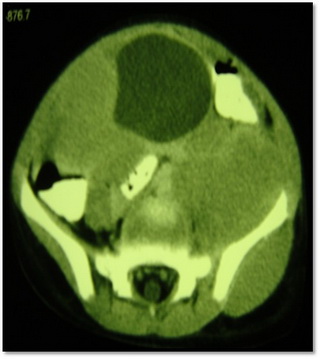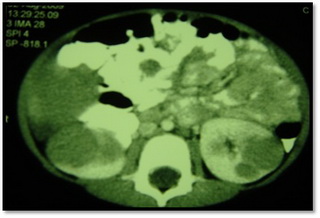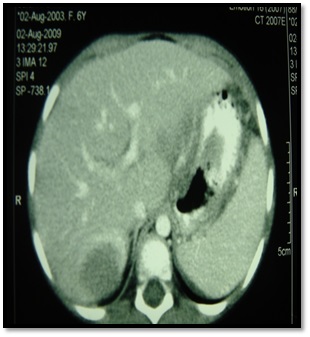 تشخيص شما چيست؟